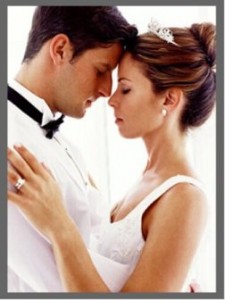 Every once in a while, someone's blog or online posting in a forum breaks my heart. Usually it is a sub, heartbroken and lost because her Dom wants to have sex with somebody else. Date somebody else. See somebody else. Love somebody else.
Some subs and slaves are not bothered by this. Some even want it. Those aren't the people I'm talking about.
It always makes me really sad for them. Sad because I'm in a relationship with a man who completely insists on total monogamy for both of us. It makes me feel lucky, and wish this sub could be lucky enough to find someone like I did. Sad because I can imagine how I'd feel in their shoes. Devestated. Heartbroken. Hurt. Lost. Alone. Unwanted. Unloved.
I don't think any man or woman whose heart yearns for monogamy should ever have to endure the hurt of having a partner want to engage in polygamy. But it happens.
It makes me sad.
I think the lies that culture, pop magazines, and tv tell us about men are terrible, terrible mistruths. Lies like: "It's natural to be polygamous. All men want sex with other women. It's normal to fantasize about other women. All men masturbate. All men watch porn. It's normal for a man to think other girls are hot. Most animals in nature are polygamous and so we should be, too."
I want to hug these women and tell them that it's not true. They have the right to expect fidelity and faithfulness from a man. They are enough. The problem is not with them not being pretty enough or sexy enough or not wanting sex enough.
I know men who do not masturbate. Men who do not watch porn. Men who do not want to have sex with other women. Men who are not interested in straying with their eyes, hearts, minds, or bodies.
I'm not saying poly people don't have the right to be poly. But it breaks my heart to see women hurt by a cheating man who wants to call it "poly" instead of cheating.
I think they deserve more. A man who only wants them. A man who is captivated by only them. A man who loves them the way God loves them.